Sound familiar?
There's a looming IRS deadline to pay your quarterly taxes. You're pretty sure you need to write a check but… how much do you need to send?
It's Wednesday and payroll is on Friday. Do you have enough to cover it AND next week's bills?
You see the receipts and you know money is coming in. So then why are you struggling to pay your vendors and employees? Where exactly is it going?
Interest rates are falling and you'd LOVE to refinance your house. But now the underwriter is asking for your current-year bookkeeping and you're six months behind. How are you going to get caught up AND show that you're turning a profit?
Sure the bookkeeping is being "done" – at least numbers are being imputed. But you're not sure that debits are equaling credits and it really feels like you're overpaying in self-employment taxes. How do you know that the friend/family member who is doing your bookkeeping is doing it correctly?
What if you never had to fight with Quickbooks again?
What if you never had to stare at a credit card bill or bank statement and try to decode what those charges were (especially if they are from months ago!)
What if you KNEW that your bookkeeping was being done – every month – by a professional AND you can afford the fees?
That's exactly why I created Singular Bookkeeping, an affordable, professional monthly bookkeeping service that keeps your business books up to date – so you're always aware of where your cash is coming from (and where it's going!)
When you use Singular Bookkeeping for your business, you get:
Focus on consistency and accurate financials so you can run your business with the right financial tools in hand.
Relies on machine learning to consistently improve the accuracy of your books.
All entries are reviewed by a qualified accountant so you know that you're receiving an accurate categorization of income and expenses.
Monthly financials including Profit & Loss, Balance Sheet, Reconciliation for all of your bank accounts, credit cards, and loans.
Ability to provide your financials to lending institutions or to file your taxes – and you'll never be behind on your books again!
You can make smart business decisions about when to increase expenses – without just going on a "hunch."
Right now, you're struggling to get your monthly bookkeeping done on a consistent basis. Either you're doing it yourself – and this isn't your zone of genius – or you're avoiding it all together (and that means you're worried about a future cash flow or IRS problem.)
Maybe you've got it all "ready" to go to the bookkeeper but you're worried about thousands of dollars in fees – and what if the books STILL aren't done correctly?!
Or perhaps you know you probably SHOULD be paying quarterly taxes but you're not sure when, how much, or what happens if your income goes up and down…
No matter what, the fact that your business' financial house isn't in order is causing you stress. And you've got enough stress as a small business owner without adding letters from the IRS to the mix!
Imagine, being able to have your monthly business bookkeeping done – every month – with zero stress!
When you use Singular Bookkeeping for your monthly business books, you'll have accurate financials so you can make smart business decisions based on how much money is actually coming in – and where it's going.
You'll stop spending YOUR time doing data entry – categorizing every expense and hunting down every deposit – and focus on what you're good at: providing a quality experience to your customer.
And you'll stop jerking awake at 2 am wondering if that bill was paid, if you can make payroll, and if the IRS is going to come knocking on your door…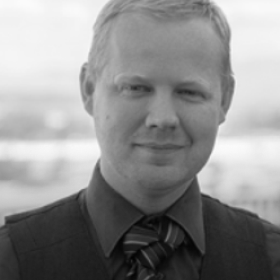 Hi, I'm Andrew Brady. I started Cairn Accounting in 2017 because I was tired of seeing small businesses struggle because they didn't know how to do their bookkeeping. Nothing was worse than having a small business owner learn that their "bookkeeper" had made a mistake that would cost them thousands of dollars in taxes or in fixing the "books" – especially when it was the business owner themself who had made the mistake.
And it was heartbreaking to learn that most business owners felt they couldn't afford quality, accurate bookkeeping services because they couldn't swing $500 or $600 a month to have it done.
I've been personally working with small business' financials in every capacity from bookkeeping to Chief Financial Officer for over 20 years. I know what it takes to make sure that your business books are done right – without added fees OR headaches from the IRS.
We have competitors on either side of us. There are bookkeepers who care very much about bookkeeping and making sure it's accurate, but that level of detail on data entry usually means they are months behind. They may be doing this out of their home and they may or may not be qualified. Either way, your financials are never timely.
On the other side you have CPA firms which are focused on billable hours – including providing reviews of bookkeeping or auditing finances for businesses. That means that your small business might not be their priority as they're focused on clients who can pay thousands of dollars a month. You may end up paying for the "credentials" and "prestige" but still don't have the reporting you need to guide your business.
We fall right in between. We are the accounting firm that cares about your bookkeeping. We provide detailed bookkeeping every month and reports every month so you can keep the pulse on the business and then we help with taxes at the end of the year so you can get everything done in one place and we do it for an affordable monthly rate.
We currently service over 100 happy clients.
Here's how Singular Bookkeeping works:
We'll help you link your QuickBooks.com account and your business bank account (and business credit cards). Every transaction that goes through your business accounts are entered into QuickBooks.
Now here's where our proprietary system comes in:
The way money works in your business is recorded and tracked – meaning that as we enter more and more of your business's transactions, we'll get a better sense of your unique business … and how you earn your money and how you spend your money. We'll learn how your business works – which means your bookkeeping becomes more and more accurate over time (and you spend less time answering "Ask My Accountant" questions!)
Your transactions are entered into QuickBooks by our qualified staff AND are reviewed for accuracy by two different people.
Each month, you'll receive your Profit and Loss Statement (P&L), Balance Sheet, and Cash Flow Statement for review. Singular Bookkeeping provides you a secure online portal where we'll share transactions that we don't know how to categorize, as well as you can post questions and comments back to us.
We're here to serve you! So if you have a question on your financials, or need to give us more information, you're always welcome to email, call, text.
We are here to help you.
Are you ready? Or maybe you have more questions.
A. We manage the bookkeeping for our 100 clients – all virtually. We're happy to hop on a Zoom call to answer your questions but you'll soon see that you don't need to use the "old" module of meeting with a bookkeeper who is sitting behind a huge desk and shoving over a big file folder of receipts and invoices.
Our goal is to make sure that your bookkeeping isn't something you need to worry about – it's simply HANDLED. And with very little of your time – so you can go do what you do best: run your business.
A. Our monthly fees are based on the complexity of your business. It's based on the quantity of expense transactions going through your accounts. But don't let that stop you from swiping that debit card or writing a check! Your job is to run your business, including buying things, and you can't do that if you don't have your bookkeeping up to date.
Our quarterly pricing review means that if you have a seasonal business, you'll be able to have a smaller bookkeeping package on the off-season months. And this allows you to scale UP at a moment's notice when it's your busy season. (This is especially important for holiday retailers and food truck industries.)
A. No problem! We reevaluate every company on a quarterly basis and you're notified of any changes in our monthly fees. And yes, if you are having less expenses, then your fee with Singular Bookkeeping can be reduced.
A. Machine learning is our "secret sauce" that helps us be more accurate with a timely turn-around. It's a computer-based system that checks transactions against massive amounts of data in your to make sure that transactions are categorized correctly. (Don't worry; your private information is secure!)
Machine learning is then combined with the human review of the financials results in more accurate financials and less mistakes than a typical bookkeeper. It's the best of both worlds!
A. Cairn Accounting is a small, customer service driven firm. If you have a question about your books, you have a client's only email address and phone number so you can reach us directly. With Cairn Accounting, you know that someone who KNOWS your business will call you back.
You won't be calling a huge firm and praying you can talk to the same person (or that they left notes so whoever takes the call is up to speed!)
A. Since your business accounts are linked to your QuickBooks.com account, there should be no delay on your side getting us your statements. We close out each month on the 15th of the following month. On this day you should receive a profit and loss, balance sheet, and cash flow statement for your business.
That means that your April books are ready for your review on May 15. You'll NEVER be months (or years) behind again!
Absolutely. Most clients don't come to us with perfect books. Were happy to catch you up as quickly as possible, we've even prepared several years of tax returns for clients trying to catch up with the IRS and state filings.
A. Yes, we can absolutely help you start from scratch! Once you're up and running using our default chart of accounts, then your business will be ready for monthly bookkeeping from Singular Bookkeeping. And that default chart of accounts is included, no extra set up fees!
A. We have clients from Florida to Washington and everywhere in between. While tax laws may vary from state to state, double-entry bookkeeping is the same as when it was created in 1494. (Oops! Our bookkeeping geekiness is showing.)
While our physical offices are in Washington and Utah we are happy and ready to assist any USA business.
This is sounding great! What type of business should use Singular Bookkeeping?
We can do bookkeeping for all types of businesses. We specialize in helping small businesses (under 10 employees and grossing under two million annually.) We exclusively use QuickBooks Online so that makes it easy for all our clients!
Singular Bookkeeping starts at $300 a month and uses a sliding scale based on how many expense entries you have. Our quarterly pricing review means that if you have a seasonal business, you'll be able to have a smaller bookkeeping package on the off-season months. And this allows you to scale UP at a moment's notice when it's your busy season. (This is especially important for holiday retailers and food truck industries.)
And best of all, no contracts!
But I'm confident that once you see what business is like with timely, accurate bookkeeping, you'll never want to cancel.
And tax prep at the end of the year? Or applying for a loan or financing?
You'll never be scurrying to have six months of bookkeeping to catch up on. Ahhh, relief.
Imagine what your business would be like at this time next year…
Your bookkeeping is done monthly, every month.
You know when to pay the IRS – and how much. And more than that, you've been able to budget for those payments.
You know if you can expand – including investing in supplies, training, or equipment.
You've recaptured your evenings – and your dining room table – because you're no longer trying to do your bookkeeping on TOP of running your business.